Welcome to
Atlantic Rest Natural Burial
at Penlow Field, Woolley, Morwenstow, Bude, Cornwall, EX23 9PP
(please do not send post here!)
Click here for a direct link via Google Maps
'Leaving a positive living memorial for future generations and creating a beautiful woodland habitat'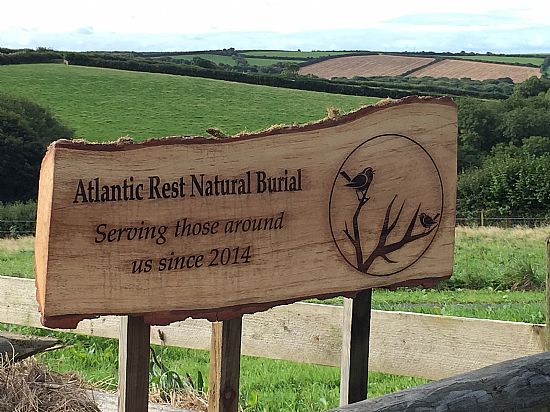 Penlow has been officially open since Saturday 3rd May 2014.
********
We hope that our website will answer any questions that you may have initially.
Please feel free to speak to someone on the end of a telephone, or contact us via the page on the top bar - if there is anything else that you'd like to know, or to arrange a visit.
Thank you.
---
Please note that the correspondence address is:
Meadowbrook, Red Post, Launcells, Bude, Cornwall, EX23 9NW.
Postcode for satnav: EX23 9PP - this will only take you to the centre of Woolley - please follow the directions given on the location page.
---
March 2019 - Proud to have been awarded winner for the South West region.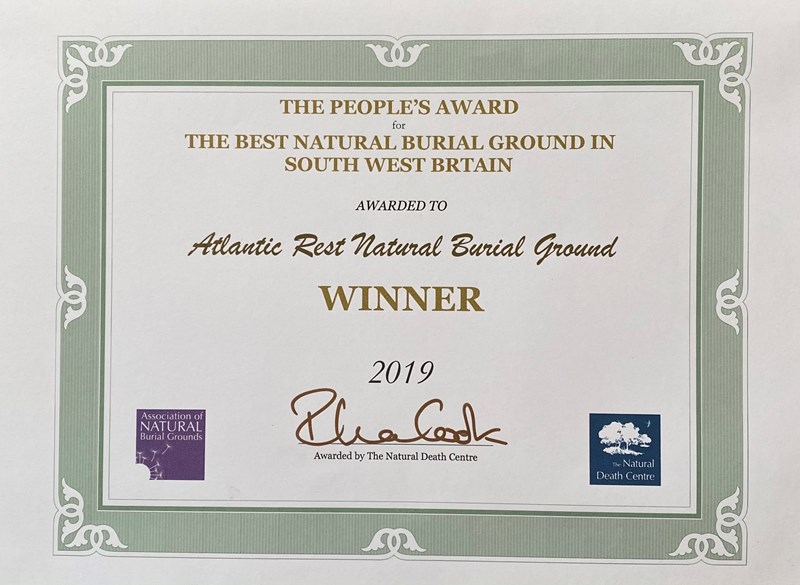 September 2019 - Proud to have been awarded Silver in the Natural Burial category of the Cemetery of The Year Awards 2019.