What to expect at a burial?
Each burial is very different and individually tailored to the requirements of the family or the deceased's wishes. After a family decide upon Atlantic Rest as a final resting place, a date can be set for the interment, this is done between the family, Atlantic Rest, the Funeral Director and service conductor if one is being used.
Sometimes families have a service beforehand, maybe a few days before or just before the burial. This can be religious or non-religious. Alternatively some families just like to have a small graveside family led service and this is exactly what they do.
People who are attending the burial usually arrive before the family do. We direct everyone in the car park or in the overflow area of the field. People congregate in the car park area and wait for the family and the hearse (or whichever vehicle is chosen to transport the body). Everyone then proceeds to the graveside or to the gazebo if shelter is required on inclement days.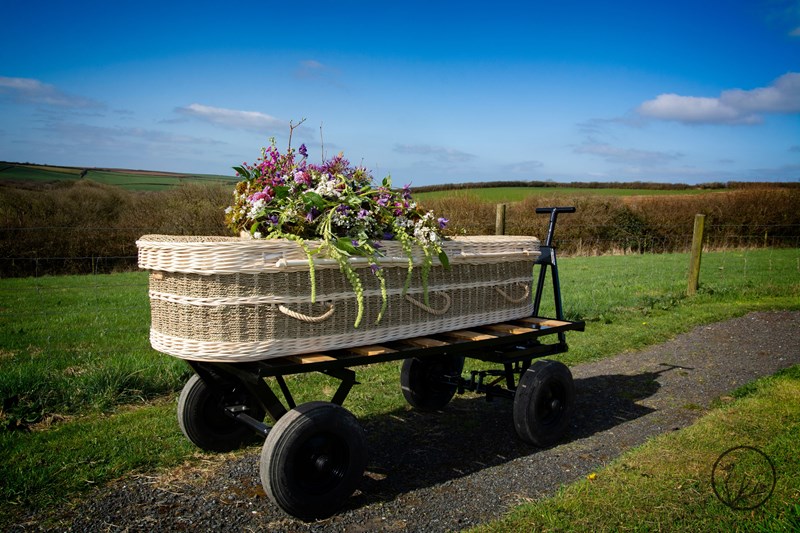 We use a recently refurbished trolley bier to convey our residents on their last journey - as shown in the photograph. Families are still welcome to carry their loved ones to the graveside if they wish too.
At this point the coffin/shroud will be set down over the grave. We use a decked surround to go around the outside of the grave. This also serves as a safety feature: a) giving the bearers a solid base to stand on when lowering the coffin and b) to cover the grave after it has been dug, prior to burial. Please see photo below: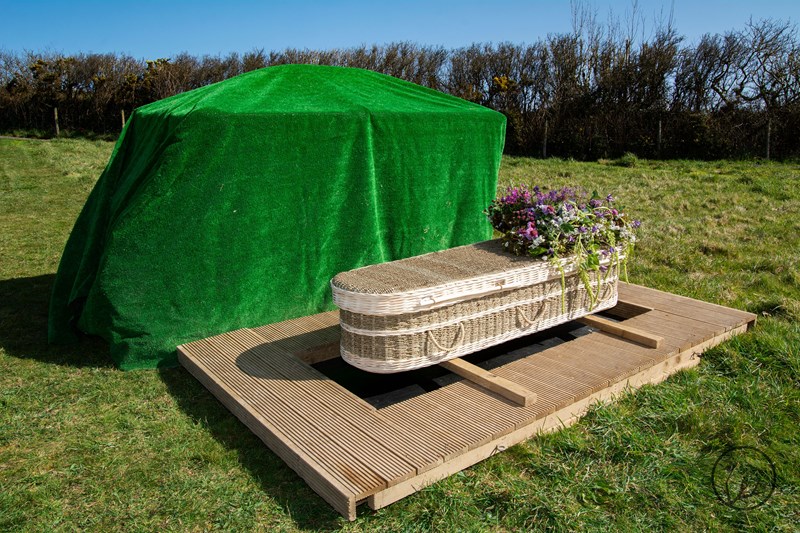 (Please note that these are context photos and not from an actual burial).
Now the service can begin. Each burial as I said is very individual and is entirely up to the family concerned.
For example there may be poetry, prayers, music, whisky - as long as it is legal and practical then it can be done!
Once the coffin has been lowered and the service has finished, people are welcome to stay as long as they like at the site or of course go off to any 'wake' arrangements that have been made. Children are welcome and have attended burials at Atlantic Rest, they have been able to play quietly in the long grass following the burial and have provided some lovely photos on what can be such a sad occasion.
After everyone has left the graveside, we backfill the grave by hand. If the family wish to do this, they are welcome to, but prior arrangements do need to be made.
I hope that this gives you a little insight into what to expect when attending a natural burial at Atlantic Rest, please remember that I am here to help.