About Us
We are Sheridon and Tom Rosser, and we have lived all our lives close to the Cornwall/Devon border, where Penlow field is situated.

In 2005 Tom and I were introduced to the concept of natural burial, attending the funerals of three grandparents at natural burial sites. That opened our eyes to the taboo subject of how to sensitively take care of a body, once that person has died. We asked the question: "What would happen to us?"
Cremation was not our preference, although we understand that it is for others, and we welcome burial of ashes at Penlow. We saw that natural burial could be a positive gift to the environment, and a positive experience for relatives of the deceased, and so we began to search for suitable land locally.

It was several years before Penlow field revealed itself - owned by my family since 1959, and until 2013 by my late grandfather Cyril Hawkins. The green lane leading to the field was then completely overgrown, but now it leads through banks of wildflowers to our double award winning burial ground.* Penlow field is at the top of a valley, south facing, and offering, on a clear day, a glimpse of the sea - hence the name we chose: Atlantic Rest.

* 2019 Association of Natural Burial Grounds People's Award for the best in the South West.
* Silver Award winner in the 'Natural Burial' section of the Cemetery of the Year Awards 2019.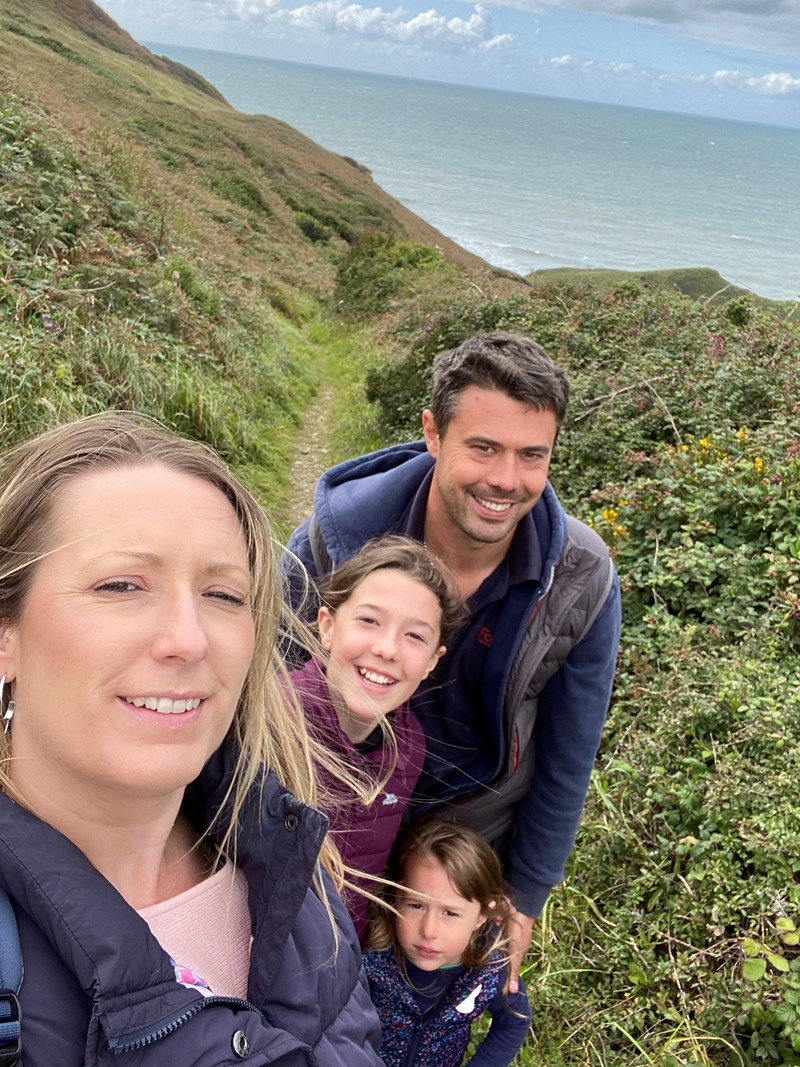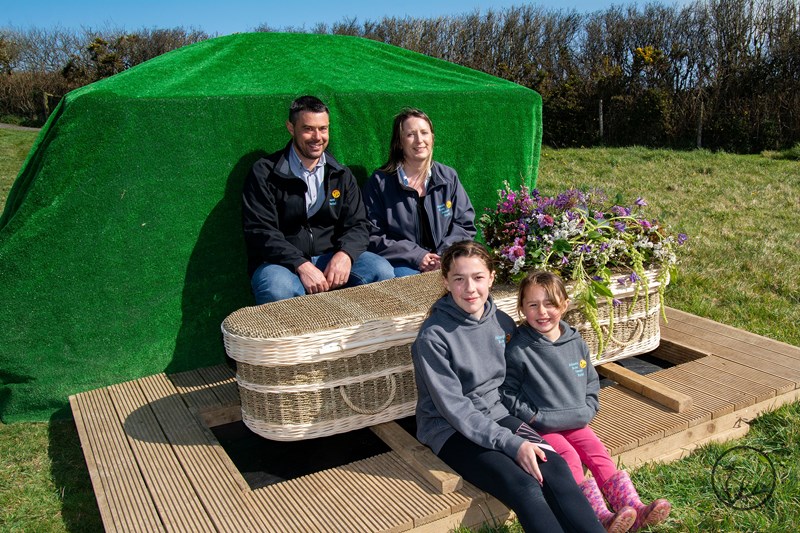 Sheridon, Tom, Sophia & Meredith x
Left: The sea behind us is the Atlantic Ocean at Marsland Mouth - the stream that runs below the burial ground meets the sea here.
Right: Photo from a context photography shoot by Locian Photography.