Gazebo Gallery
New for 2020.....
We are very pleased to have now completed the installation of our 5.5m x 5.5m larch gazebo. This will provide shelter for ceremonies if families wish or just general shelter whilst people are visiting the site.
Everything looks a little brown and muddy at the moment but it will soon look beautiful when the weather dries up and some wildflowers get chance to grow.
** Winter Project ** We are going to be creating a rockery and herb garden to the lower side of the gazebo in the cultivated soil - this will be a haven for the bees in 2021.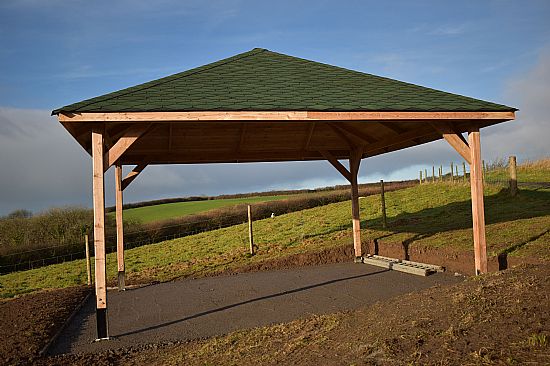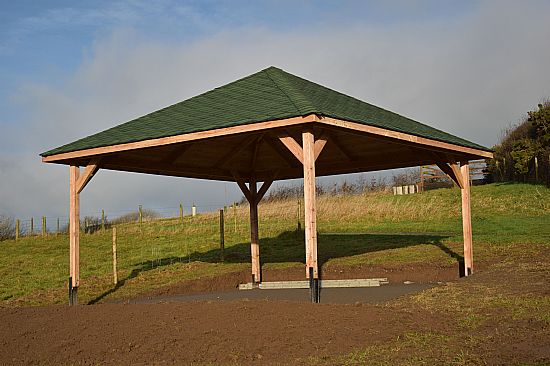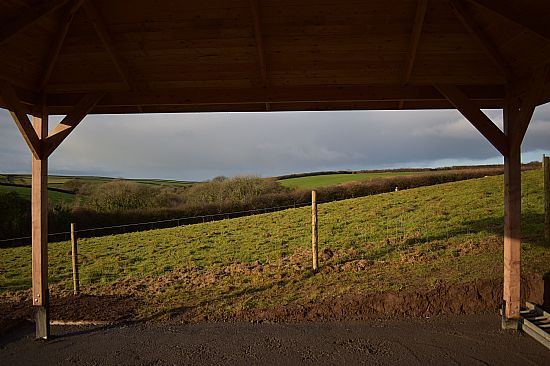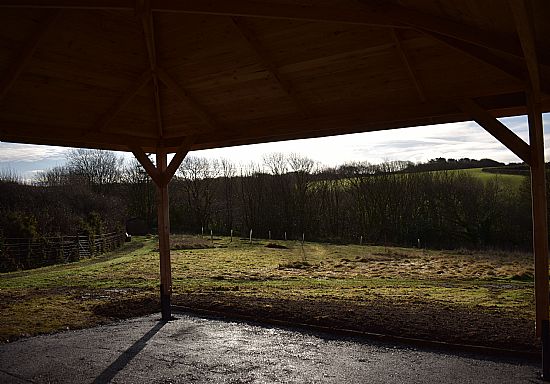 Above: outlook to the South West and the Atlantic. Above: outlook to the bottom of the site to the woodland area.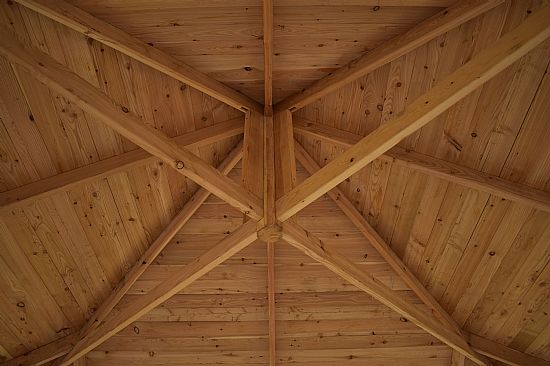 Now we have a couple of benches in the gazebo...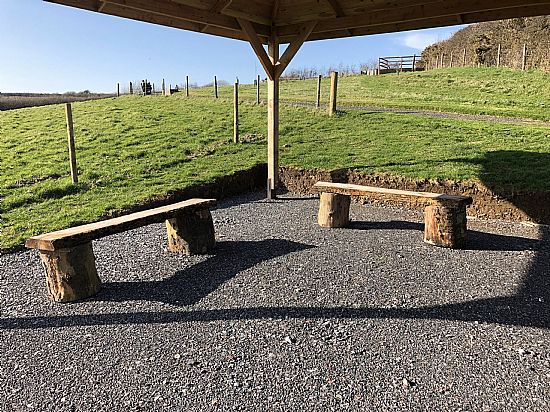 Well our winter project became a spring project but we now have a lovely rockery in front of the gazebo. The next step is to plant herbs within the rockery for the bees.