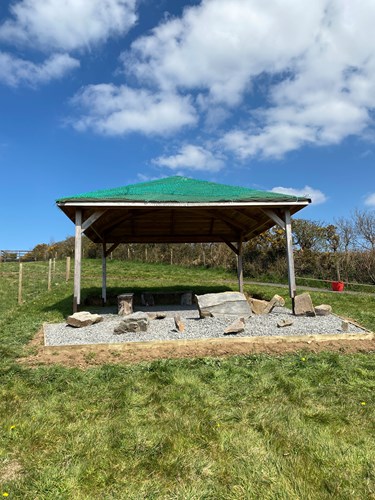 News Flash - Rockery & Herb Garden
Added at 11:09 on 19 April 2021
Friday and Saturday of this week just gone have been busy days for us as a family and for happenings at Penlow.
Our much awaited rockery was created in the area just below the gazebo.
This is also going to become a herb garden which will be an absolute haven for the bees.