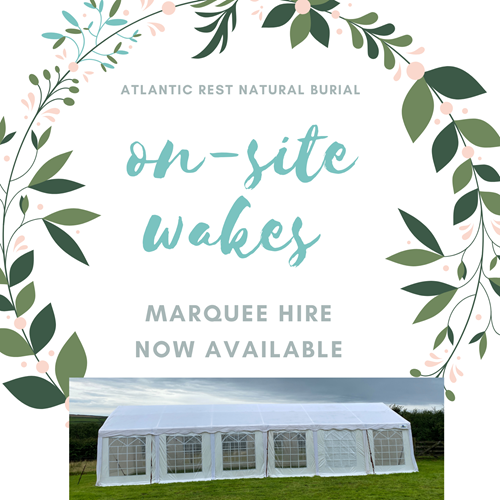 On-site wakes are now available
Added at 16:33 on 27 August 2021
We were recently asked if it would be possible to get a marquee for a burial for Lesley. This was for the wake to be on-site after she joined our Penlow family.
We are now able to supply a 4m x 12m marquee if it is required by anyone.
Please enquire for further details on cost.